Proud to be one of the oldest tattoo salons and always trusted by domestic and foreign customers in Da Nang during 9 years of establishment. Tuan Tattoo Studio always works with artists to improve the quality and constantly update the latest tattoo techniques and styles.
Bringing your ideas and stories to us, Tuan Tattoo Studio will listen to and implement it with artistic tattoos in a style that only you own, and you create colorful pieces. and its own mark confirms the complete beauty of the body.
Less in more with minimalist style tattoo. Using skin as a blank canvas, minimal tattoos feature fine black lines to create delicate pieces that accentuate the form of the human body. Their defining quality is the use of skin as negative space. The beauty of minimal tattoos comes from their ability to speak volumes without being overpowering or demanding too much visual attention. Common minimalist pieces are words or phrases in wispy calligraphy, abstract mandala or ultra fine-lined miniature tattoos about the size of a quarter. These smaller pieces carry the appeal of a charm or beauty mark upon the skin.
Asian style is a broad genre which draws primarily from traditional Japanese tattoos, called Irezumi. Irezumi is characterized by a range of subjects including mythical Japanese creatures, animals, flowers, samurai, and geisha. These subjects are customarily framed by a background of flourishes that resemble waves, clouds, or sheets of wind. Traditional Japanses tattoos have very specific placement – often, a variation on the full body suit, featuring subject on either side of the chest, shoulders, thigs, back and buttocks.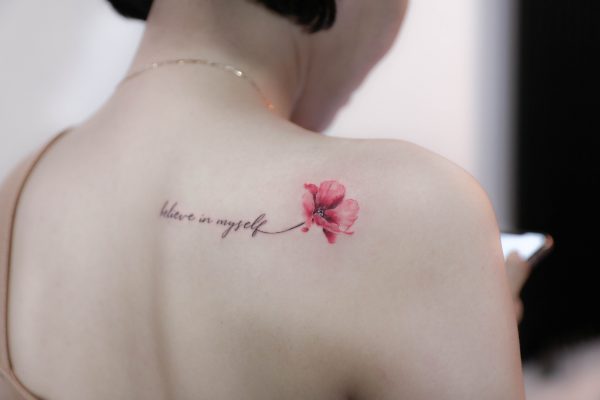 Art imitates reality… or does reality imitate art? Realistic tattoos are by no means limited to real people, though. Many realistic tattoos aim at capturing the majesty of nature with likenesses of beats. Popular choices are the regal lion, the ferocious bear and the mystic elk. All manner of birds are also often captured in realistic tattoos, but the avian subject that most often receives the portraiture treatment is the wise owl.
No posts were found with the criteria specified.